Who are we

Embroidery 2 is a family owned and operated business in Pineville, NC. Our staff has more than 18 years of experience in embroidery, marketing, graphic design and brand promotion.We are one of the few stores in the area that embroidery leather and golf bags.
With access to more than 4500 suppliers and 800,000 products we can find just about anything for you from name brand apparel like Nike and Adidas to iPad/computer cases to koozies.
You can buy from us or bring in your own item to have a logo, name or monogram put on it. Not sure what you need in order to add your logo to your company shirts? Have a design idea but need some help? That's what we are here for. We are not just a website. We are real people with experience and the ability to turn your ideas in reality.
Services We Offer
| | |
| --- | --- |
| | |
| | |
| | |
| Printing: banners, business cards & signs | |
| | |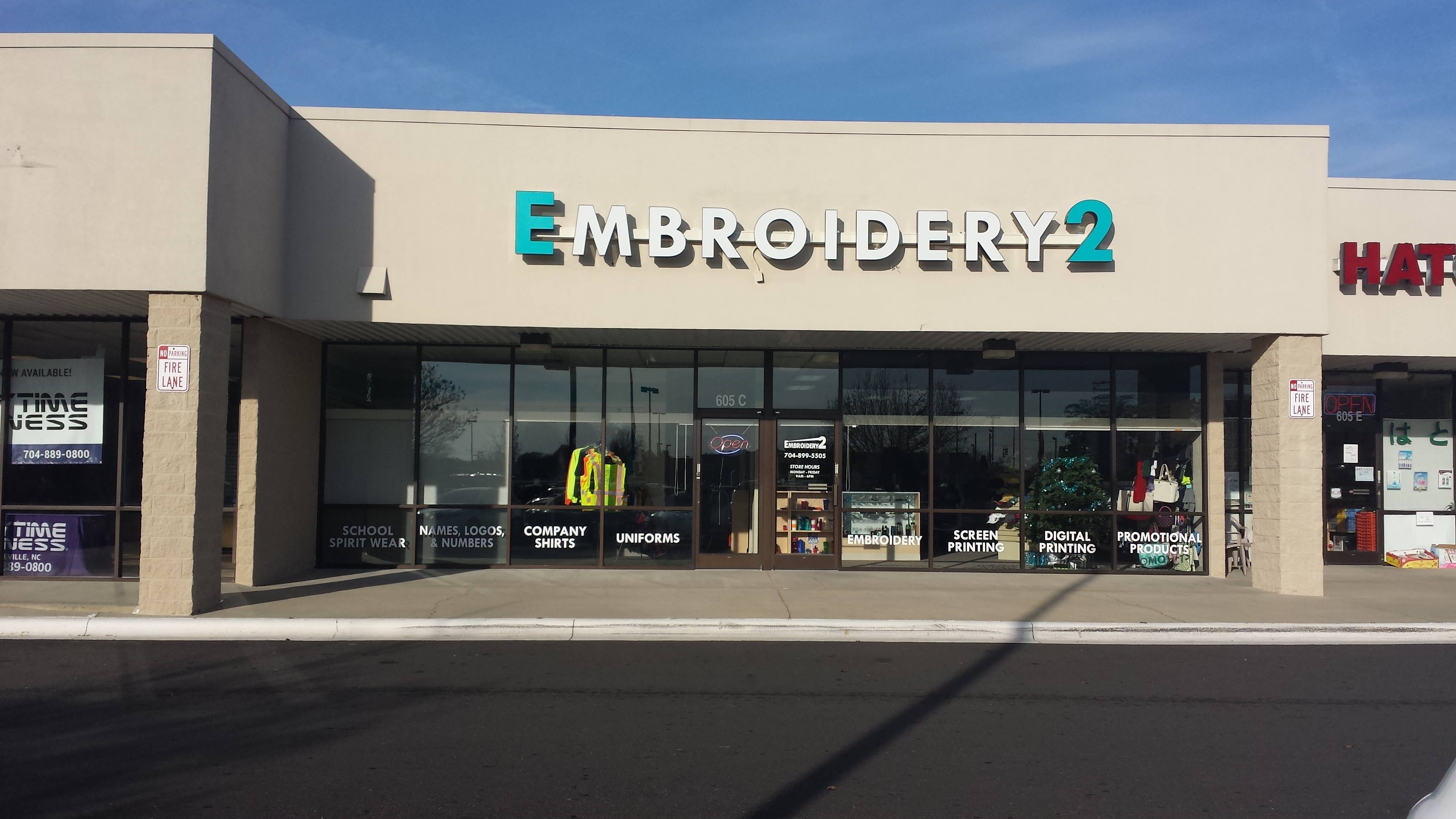 605 D North Polk Street Pineville, NC 28134